LIMITED EDITION!
DIGITAL LAVENDER
Ruffle Your Style!
NEW! Mara Mesh Top
Meet the
NEW Aspen Fitted Tank
Stylish SOLUTIONWEAR for Women
We're on a mission to empower women by reinventing the way you get dressed through our seamlessly integrated built-in shapewear solutions. 24/7 style, comfort & confidence!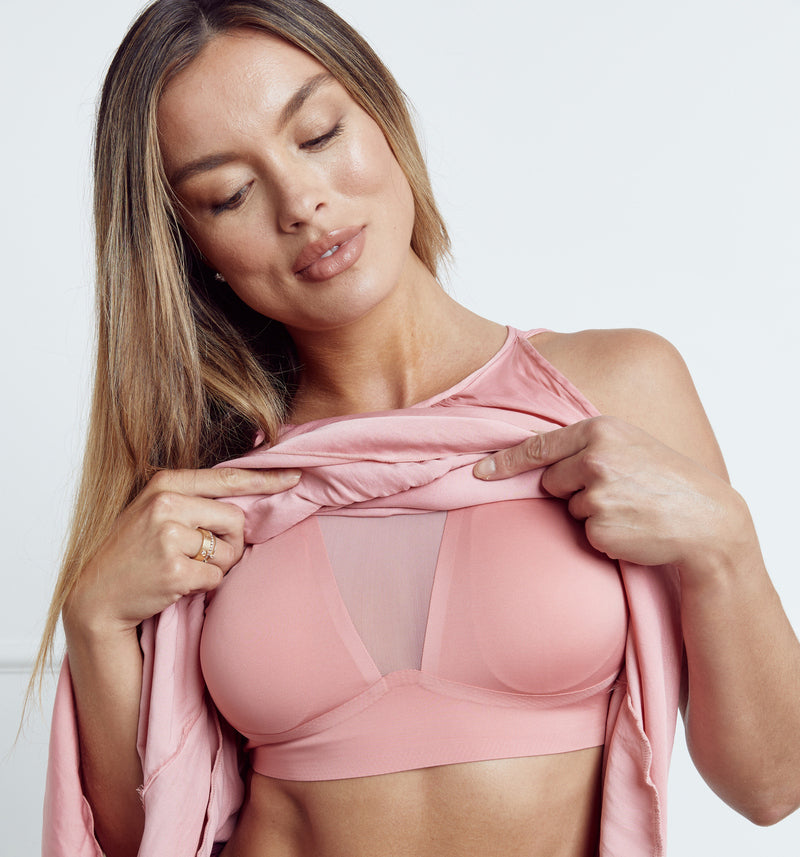 SheBird's Signature
the SheLove Built-In Bra
SUPPORT, SHAPE AND LIFT WITH NO UNDERWIRES
Welcome to FREEDOM! Say goodbye to your bras and hello to the better than braless life with our built-in bra solutions! Our performance fabrics and bonded curved construction give you 24/7 comfort and work better than a regular bra.

Everywhere you want to go . . . SheBird will take you there!
shebird signature
the SheLove Shaping Shorts
Our built-in short is seamlessly integrated into all our skirts to lightly smooth and shape you while preventing thigh chaffing.
Quick drying performance fabric, an extra layer of protection with superior comfort from our bonded smooth finish hems will put a smile on your face. And don't forget the side pocket for phone, ID or lipgloss.
Everywhere you want to go . . . SheBird will take you there.
Our mission is to make women happy
READY-TO-WEAR WITH BUILT-IN SHAPEWEAR
We are on a mission to free women from their discomfort. We design chic ready-to-wear wardrobe essentials: tops, tanks, dresses and more. Every style features our SheLove Built-in shapewear layers; bras, shorts and body shapers. No hardware, no seams just comfort and confidence.
I've been loving this Freedom Tank by SheBird. Who the heck wants to wear an underwire bra anyways? - Vivica Fox
I've been going braless thanks to this clever clothing brand! - Jennifer Chan
I've become obsessed with this brand because I look stylish yet comfortable.
Perfect for anyone who wants to skip the 'put on a bra' part of their morning routine! - Brittany Gibson
... these pink anti-chafing shorts protect the thighs while also being an essential outfit addition to any SheBird dress.
Our tops & dresses are sized 1-9 based on your bust size.
Worth every penny! Game changer for me and I'm feeling very confident and thrilled to wear it this summer! No more trying to find a bra to fit an outfit!!! Genius!! This built in bra is no joke! I've now purchased 5 items!!!"
Looked and tried so many built in bra tops and never liked any of them until now!
This tank top exceeded all my expectations. This will be a great travel piece to take on cruises or to wear on an airplane! I'm a 42DD so anytime I can eliminate a bra is a plus for me!
The perfect little black dress! Comfortable and fashionable. You can easily dress it up or down and stay comfortable!
I wore the top today. So comfortable! I have just had back surgery and has been told to not wear a bra. My SheBird clothing is perfect!
Love love love!!++ Once again your company hit it out of the park!!! I love this dress!! I received so many compliments on it and of course shared where I got it. Thanks for making such beautiful, comfortable things that make me feel so confident!