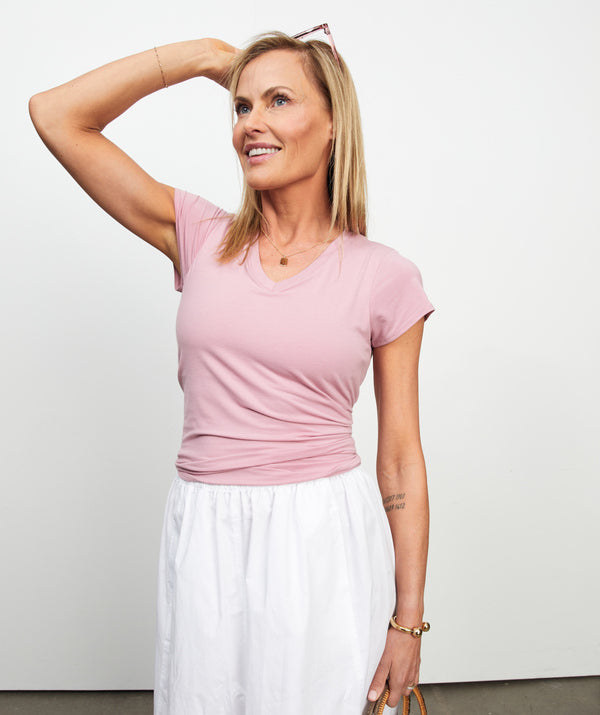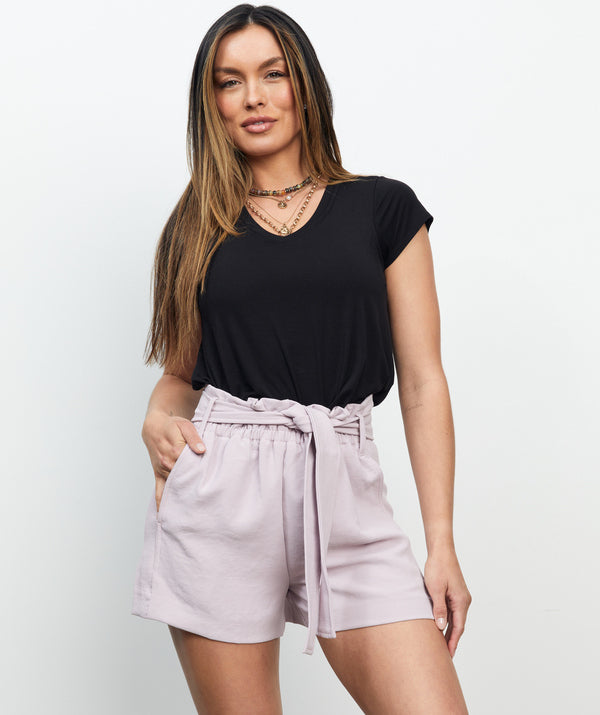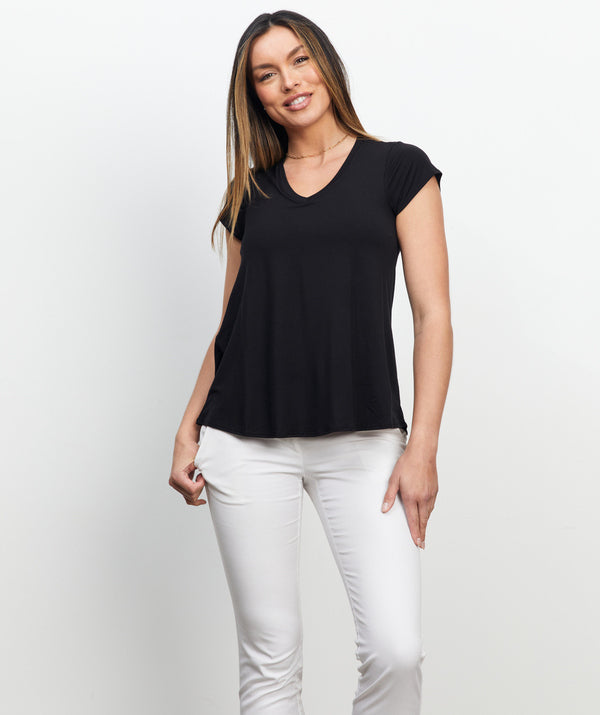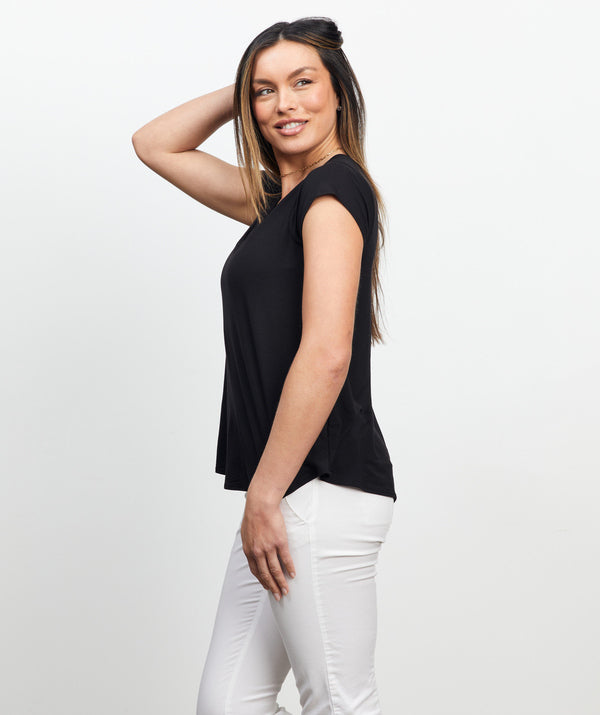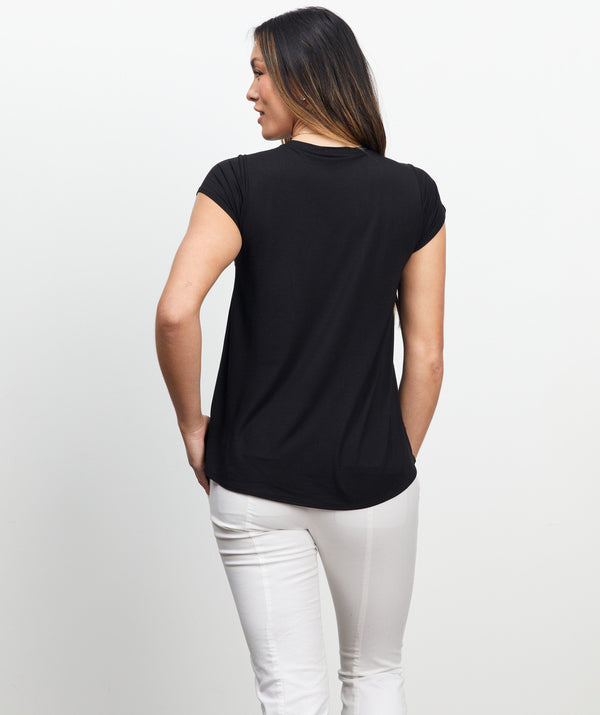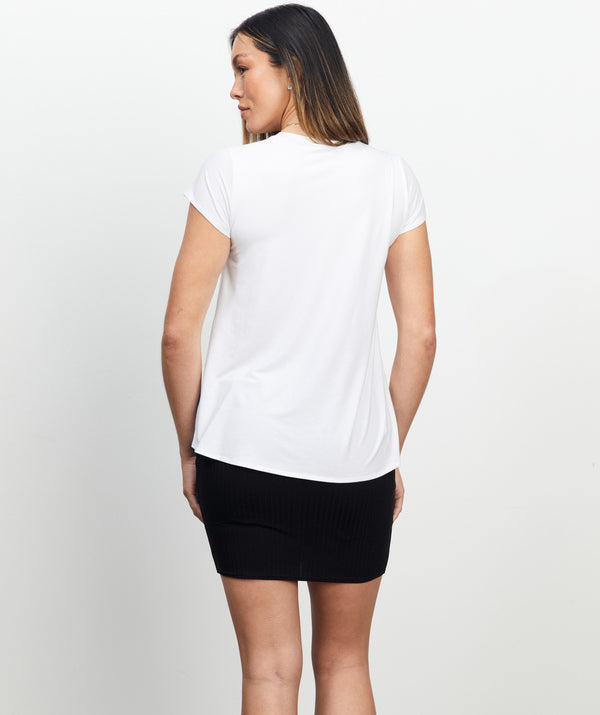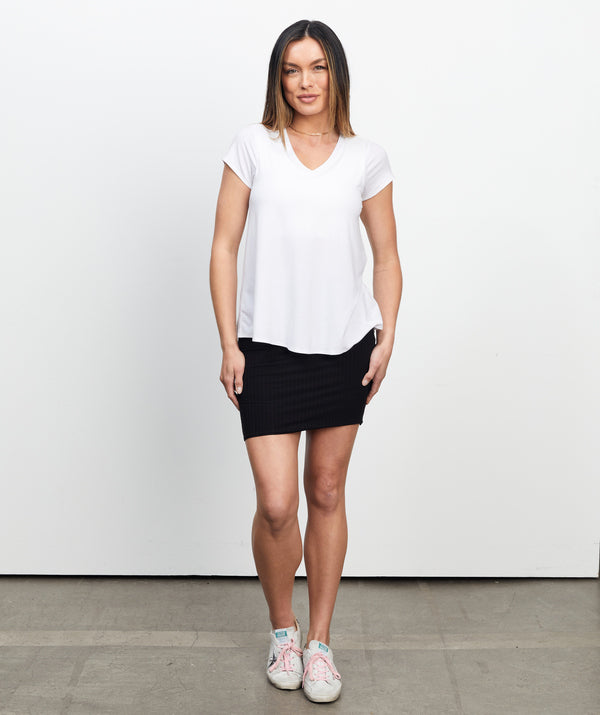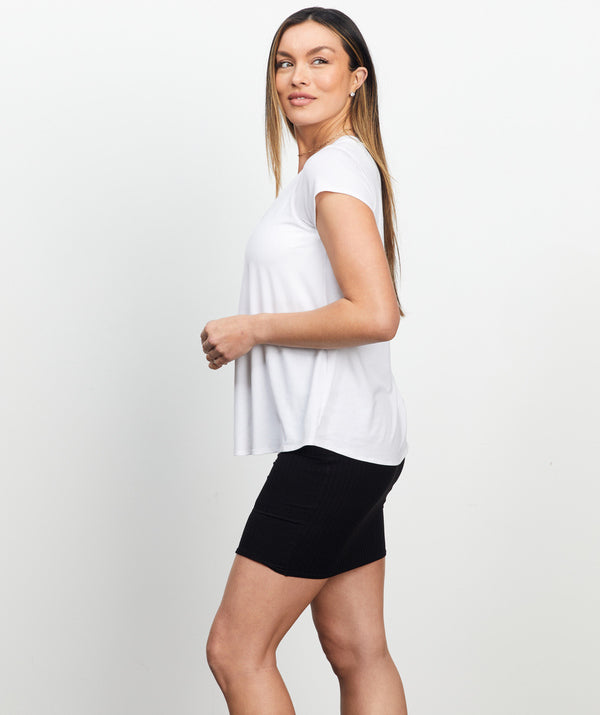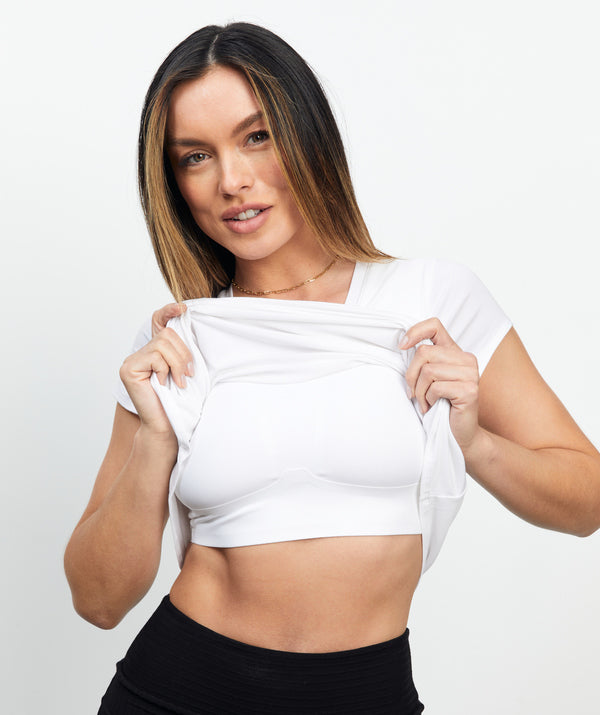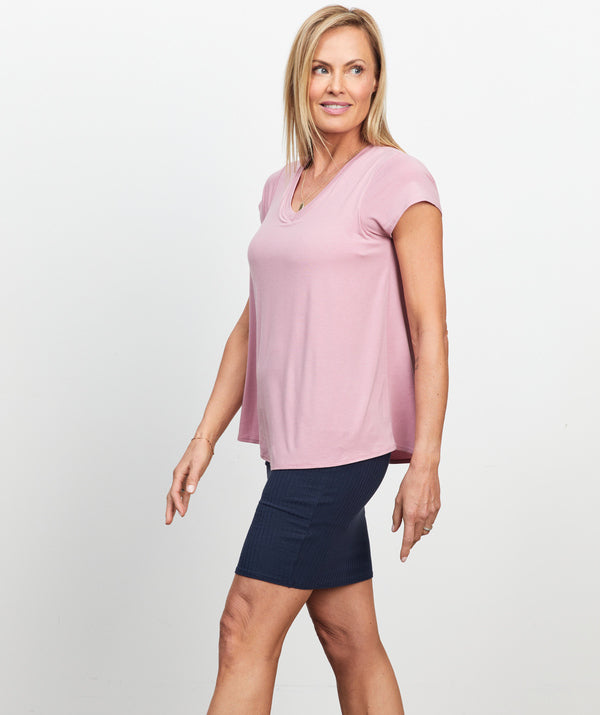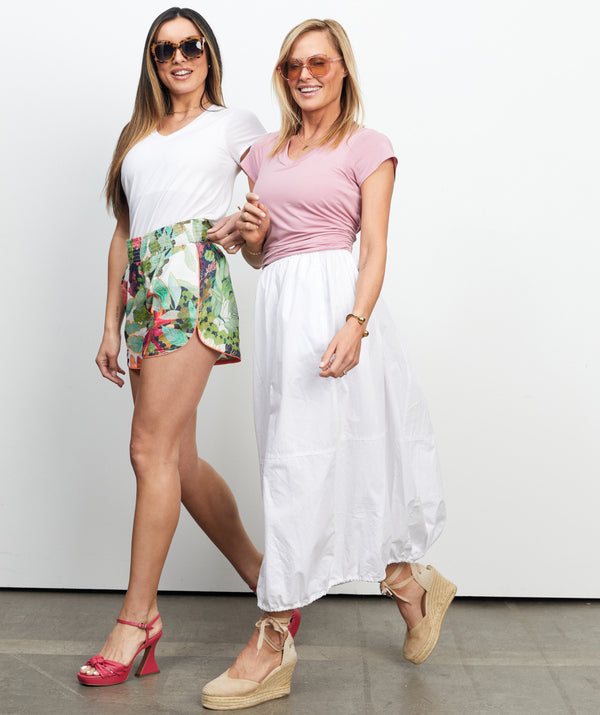 The Vera V-neck Short Sleeve Tee with built-in bra
Revamp your wardrobe with the NEW Vera V-neck Short Sleeve Top with a built-in bra!

Whether planning your wardrobe for an upcoming trip or looking for a wear-everywhere top you can add to your closet, the Vera Top with Built-In Bra will be your go-to short sleeve top.

Designed to flatter women of every size, this lightweight, flowy tee is perfect to pair with jeans or flowy pants for daytime or date night. Throw on a blazer and you are set for the office. The outer tee layer is made with a blend of our buttery-soft modal jersey and recycled polyester, a lightweight and non-clinging fabric that delivers a flawless finish. The Vera Top features a v-neck and our amazing SheLove built-in bra, which lifts, shapes and supports your bust with no hardware, smooths your back, and is uber comfortable for all-day wear! 

The best part about this design: you won't have to figure out what bra to wear or how to hide your bra straps. Simply slip this cutie on and say hello to wire-free happiness!
* For reference: our model Emmeli (wearing the Vintage Pink Tee) is 5'6 and wears a SheBird size 2 (bra size 32D) 
* For reference: our model Cherokee (wearing the White Tee) is 5'8 and wears a SheBird size 2 (bra size 32C) 
A slight A-line cut that flows easily over your curves. Hits top of thigh. Perfect for pairing with leggings or jeans. The built-in bra design creates a sleek, sculpted look you'll love.  Join the movement and look great while feeling your best with SheLove built-in bra tops!
Made with 55% modal for the softest hand feel a jersey can have, 35% recycled polyester (so those stains don't stick!) and 10% spandex for moving comfortably all day long.
Wash your built-in bra top in cool water, apply your preferred detergent, and run on a gentle cycle. After washing, hang the top to dry. There's no need to remove the bra pads before washing, but you can if you want.
The Beauty of SheLove Built-in Bra Technology

The SheLove built-in bra is not your everyday shapewear solution. The hardware-free construction lifts and separates, showing off your silhouette without sacrificing comfort. The center panel keeps you lifted, and the bonded seams and single back panel create a smooth, sleek look.

Once you slip on the Vera V-neck Top you'll realize you can pull off all day chic without the hassle of a bra. You get all the support and twice the comfort without the outdated hardware that usually constrains modern women.

Go wire-free in this versatile top with a built-in bra!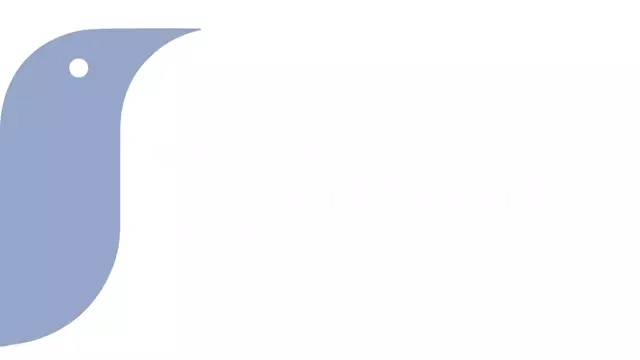 Say Hello To
SHEBIRD &Bye-Bye To Your Bra
We are dedicated to giving women freedom from their uncomfortable bras.