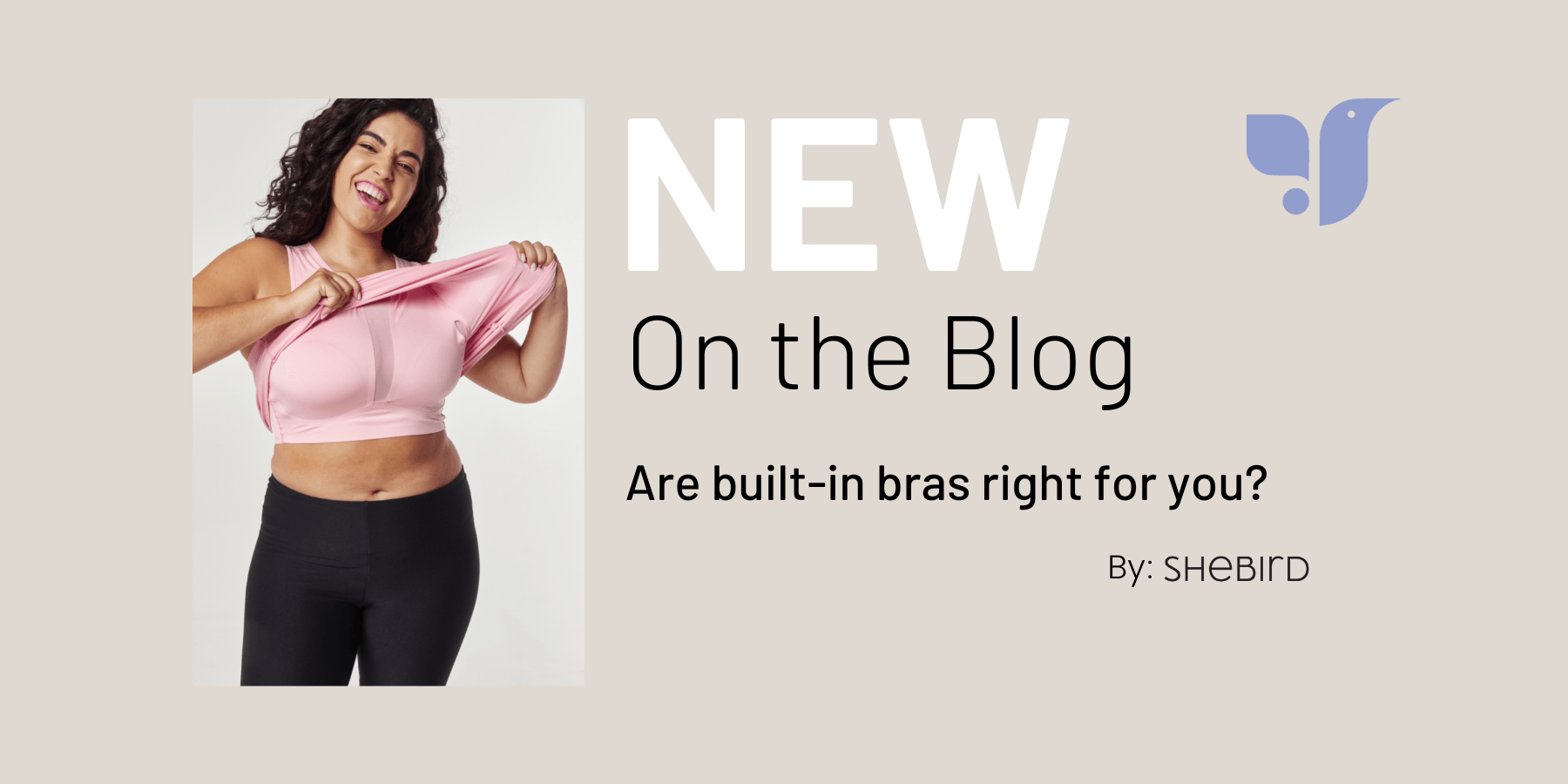 Whether or not a built-in bra is right for you depends on what type of built-in bra you choose and what kinds of activities you're doing. 
Learn more about common bra types and discover why SheBird's built-in bra solutions are sure to check all your boxes. 
Did you know that 80% of consumers wear the wrong bra size? Finding a built-in bra that will keep you supported and comfortable all day, no matter what your size, shouldn't be a hassle.  With SheBi...