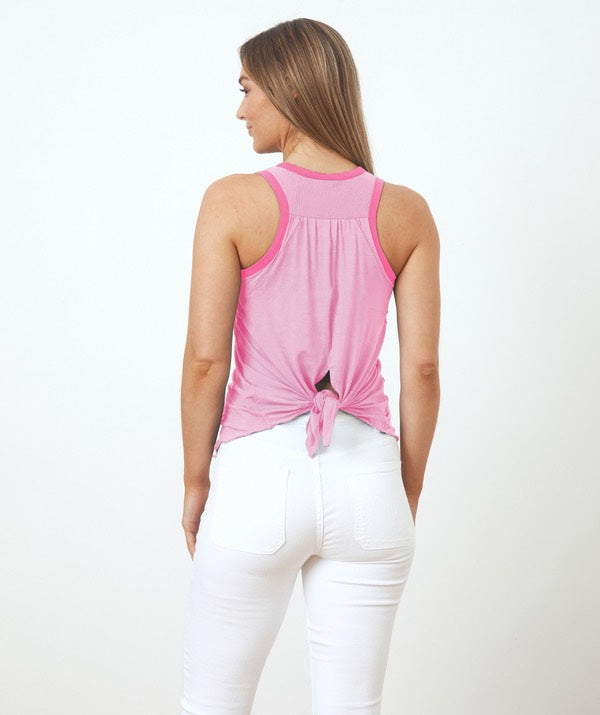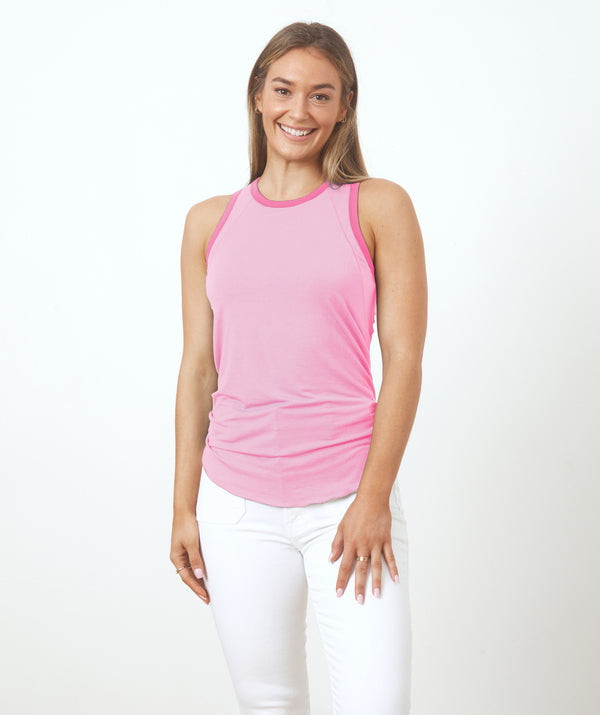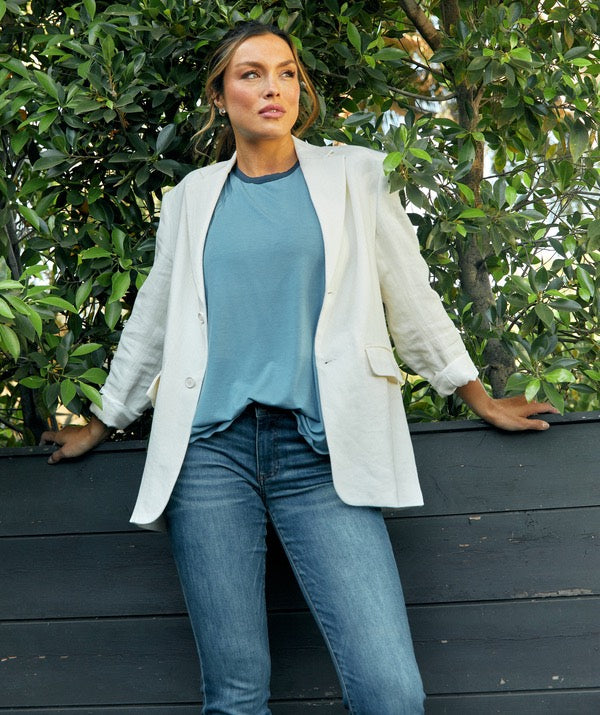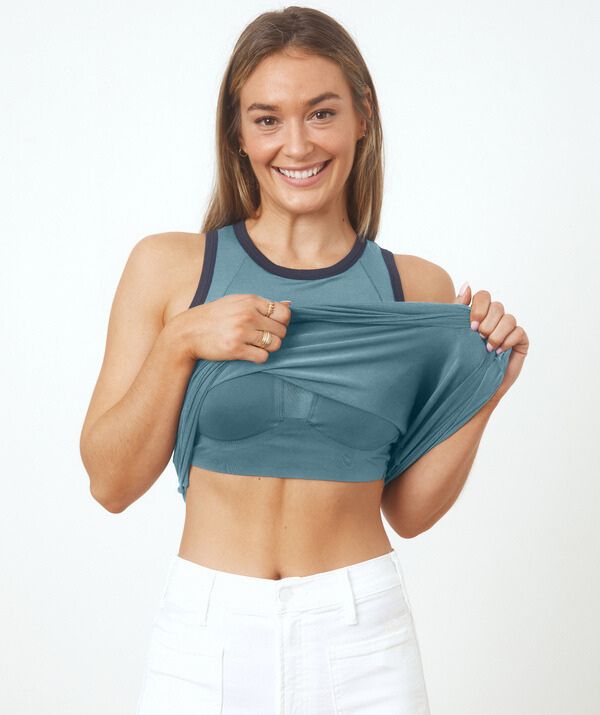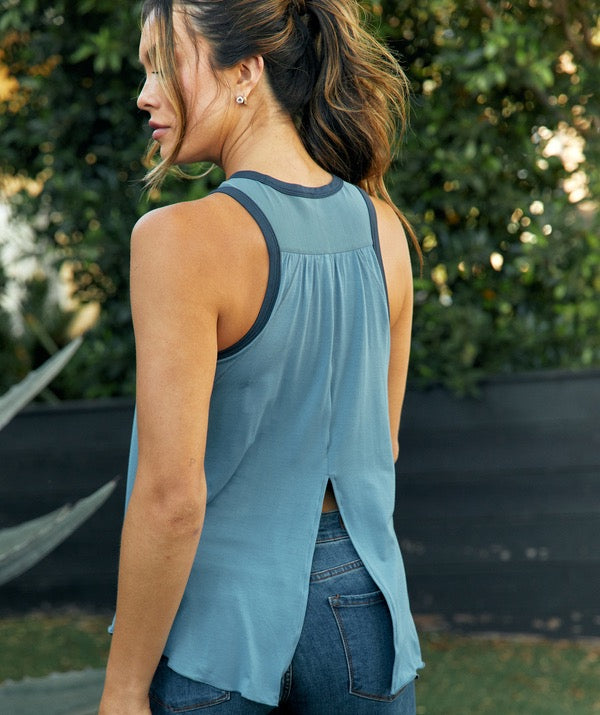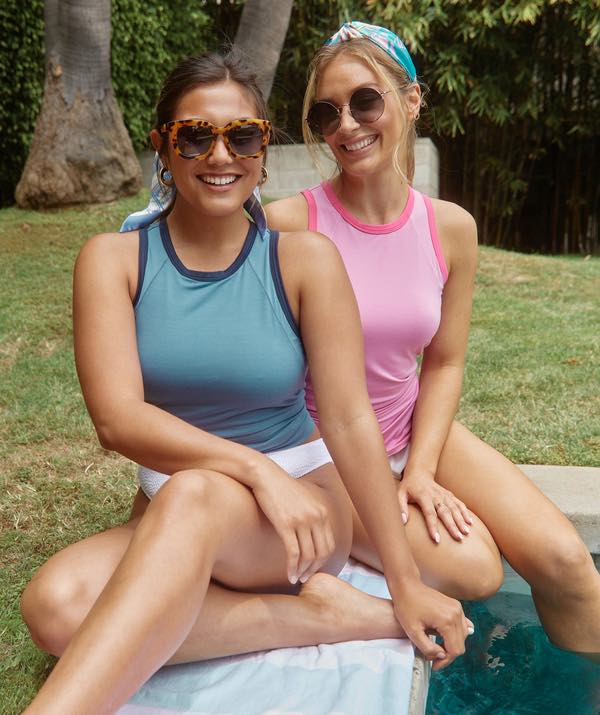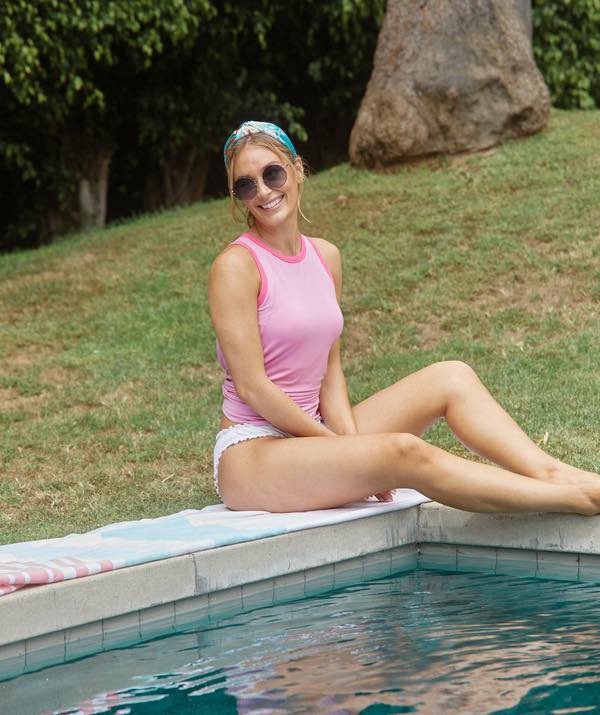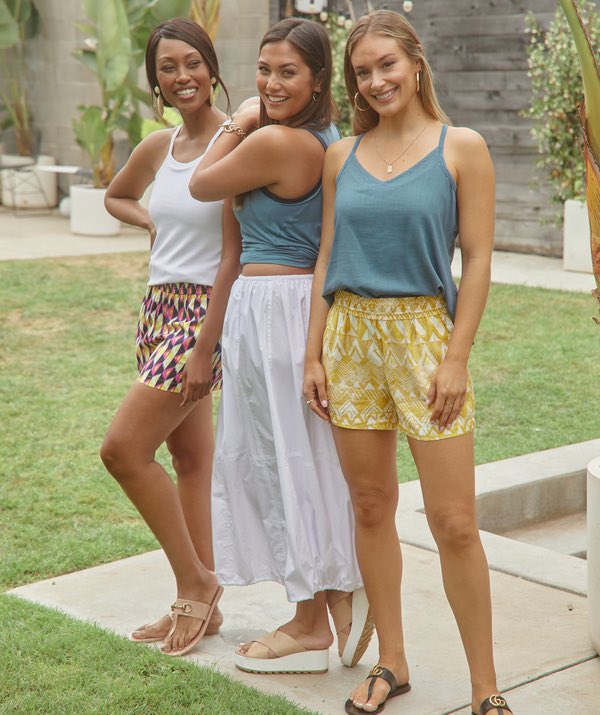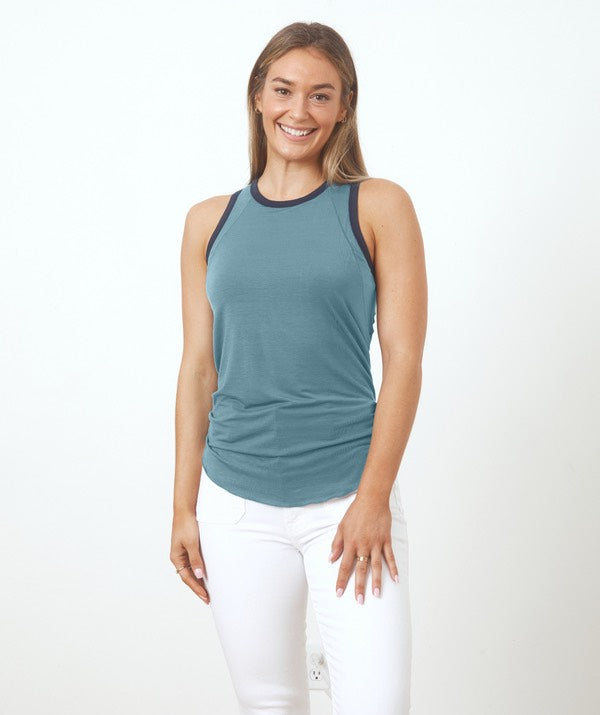 The Tie Back Freedom Tank with built-in bra
Color:
Wild Rose w/ Pink Punch Trim
Only 22 units left
Just in time for summer: A new twist on our best-selling Freedom Tank!
This NEW go-to tank is oh-so-cute! It features a NEW vented center back.  The back panel is split in two at the waist and lets you wear the top 2 ways. Leave the split back untied for a casual, classic fit which lets in a little air and doesn't stick to your butt. Or tie up the back panel for a more fitted waist.
New front and back purl stitch seams and contrasting color armhole and neck trim add a pretty detail to this favorite style. The hemline is finished with a fine gauge merrow stitch so it won't be bulky when it's tied in the back.
The Tie Back Freedom Tank has everything you adore about our best-selling Freedom Tank, offering the same length and width you love! What sets it apart are the new seams that provide added structure, ensuring a perfect fit without compromising on comfort.
Effortlessly chic and unbelievably versatile, you can wear this tank with shorts, pants or a skirt to go about town, or add a bathing suit bottom and you'll be looking fab while at the beach or pool.
Our Model in pink is 5'8 (bra size 34B) and wearing a SheBird Size 2
Our Model in blue is 5'6 (bra size 32C) and wearing a SheBird size 2
The Tie Back Freedom Tank features a high neck. The lower center back panel splits open into an A-line that if left out will hit top of hip, or can be tied back for a more fitted waist. The hem is a fine gauge merrow finish to keep the top from getting bulky when it's tied up in the back.
Tank shell is made of lightweight luxe modal fabric for a super soft feel. This fabric is sustainably sourced from renewable beech trees.
Gentle cycle, cold water wash. Hang or lay flat to dry for best results. Bra pads can be taken out or left in during wash.
The Beauty of SheLove Built-in Bra Technology

The SheLove built-in bra is not your everyday shapewear solution. The hardware-free construction lifts and separates, showing off your silhouette without sacrificing comfort. The center mesh panel keeps you cool, and the bonded seams and single back panel create a smooth, sleek look.

Once you slip on the Tie Back Freedom Tank you'll realize you can pull off all-day chic without the hassle of a bra. You get all the support and twice the comfort without the outdated hardware that usually constrains modern women.

Go wire-free in this One & Done dress with a built-in bra!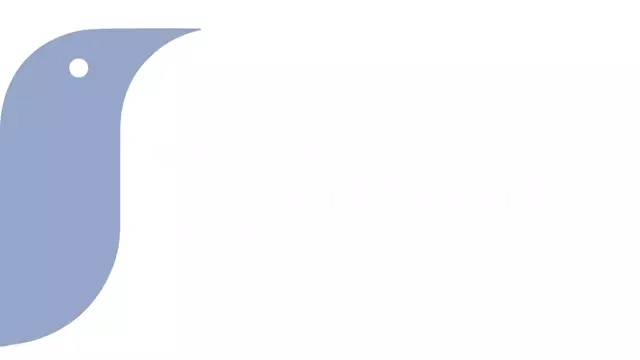 Say Hello To
SHEBIRD &Bye-Bye To Your Bra
We are dedicated to giving women freedom from their uncomfortable bras.